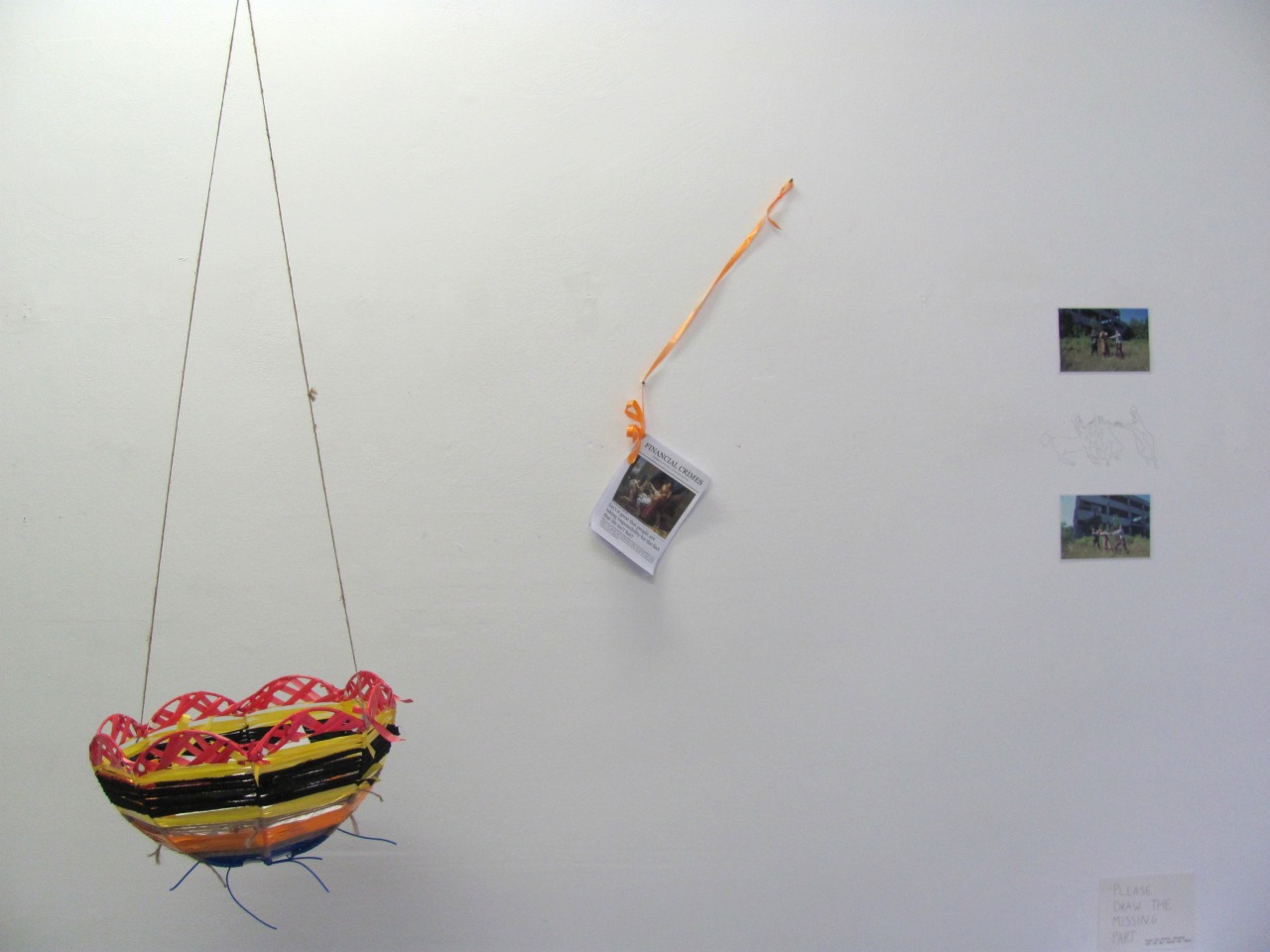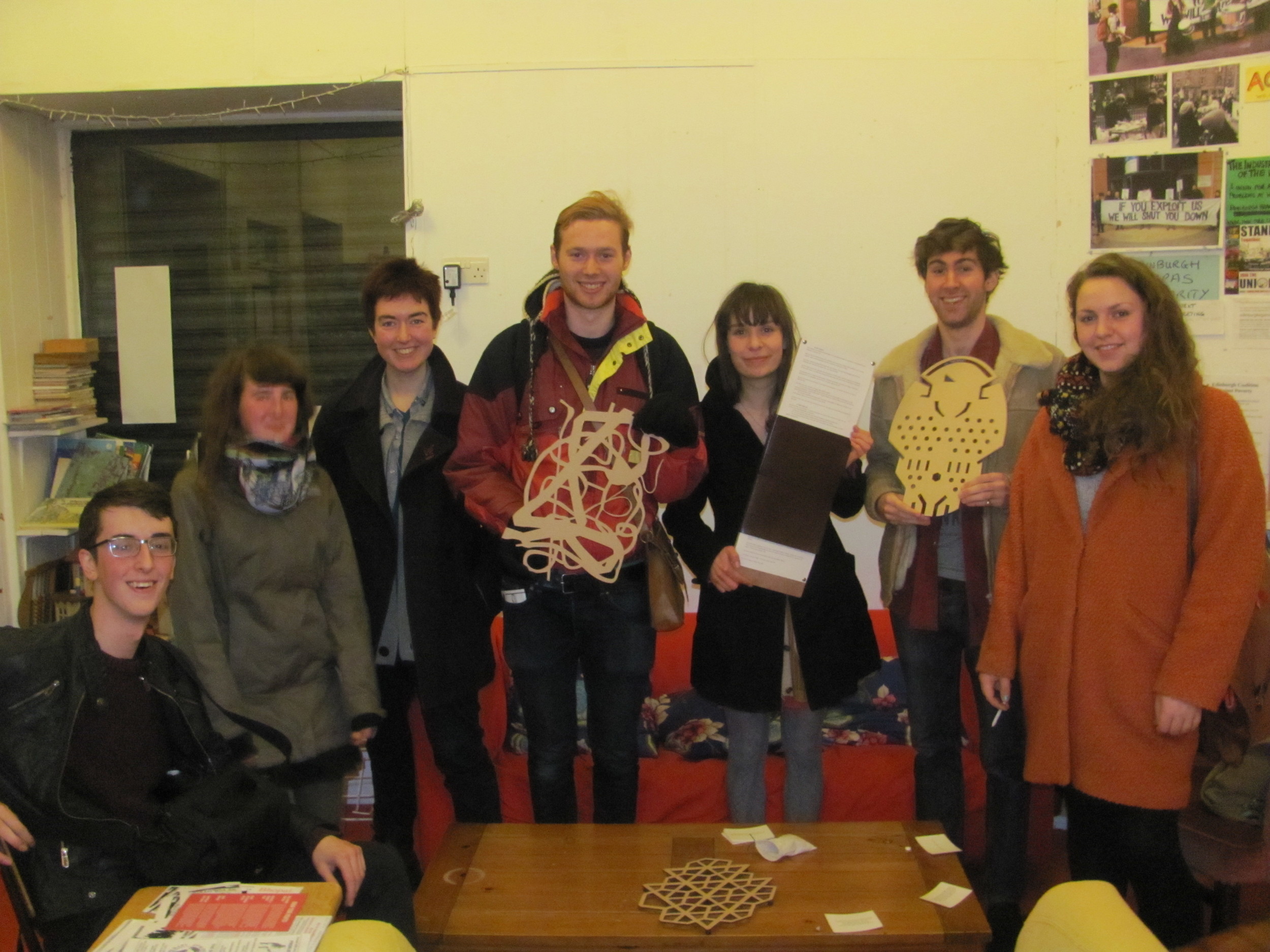 Research project
Do you think that we always long to be what we aren't? Sometimes it's easier to understand your own position through putting yourself into someone else's shoes. It may take a lot to be an actor – but even halfway between Hollywood and the supermarket, are we not performing a self?
It is my hypothesis that in our everyday actions there is a constant interplay between our real and our ideal selves. This tension can be sensed in our relations with other people, whom we learn to understand through the same dynamic of multiple selves.
Neoliberal society would have everyone pinned down as a type in order to minimize interactions with a disruptive potential. But what is the point of acting a part that one hasn't signed up for in the first place?
I believe that performing can offer a moment of freedom from the constraints of socialization. During Tanteo, I would like to make this visible through games of role-play, karaoke and vocal warm ups.
Bio
Anna Danielewicz (Born in a small city by the sea, Poland, 1991.) studies Intermedia at Edinburgh College of Art. Prior to that, she lived in Glasgow, where she explored modes communal living and was briefly enrolled in medical school. Anna has exhibited in Berlin and in Edinburgh. Her practice is event-based and driven by research into artistic modes of production. Anna is currently working on an event series that looks at the socioeconomic conditions which make art practice possible.
Links
http://cargocollective.com/annadanielewicz
Research project
Hosting simple and relaxing workshops for the body, together with discussion about our day to day and life experiences, I hope that we will be able to make a small but powerful performance piece alongside recordings at each locations on the TANTEO journey. The performance will be directed by me and made up with some movements and texts which we will have discussed or found though the other workshops. Each performance piece will be combined to create one whole film and shared together with all the participants. Hopefully this performance project also aims to make those who participate and those who watch the video reconsider the places and communities that they live in.
Bio
Born in Kyoto, Japan, 1984. Bachelor of education at Kyoto University of Education in 2010, specialized in art education and art didactics.
As a performer she started to act in theatre from 2003,
then was part of a drama group in Osaka from 2005 to 2010. Today she undertakes her activity as a performer independently. As a painter she studied paintings under Shinichi Iwamura at the university and had some exhibitions at Kyoto, Nara and Tokyo. Also she went to a printmaking school "Il Bisonte", Florence, Italy to grip the other aspect of her expression.
Links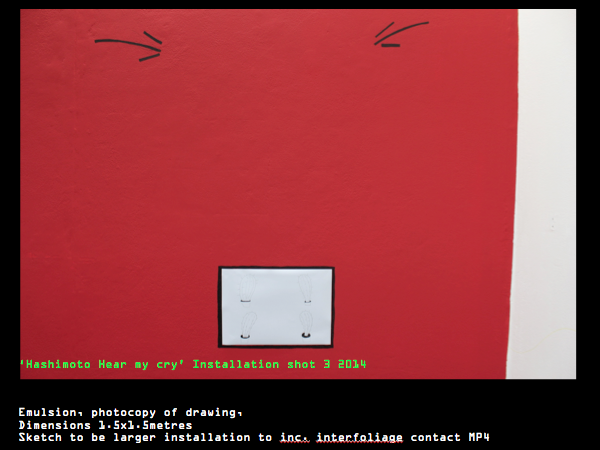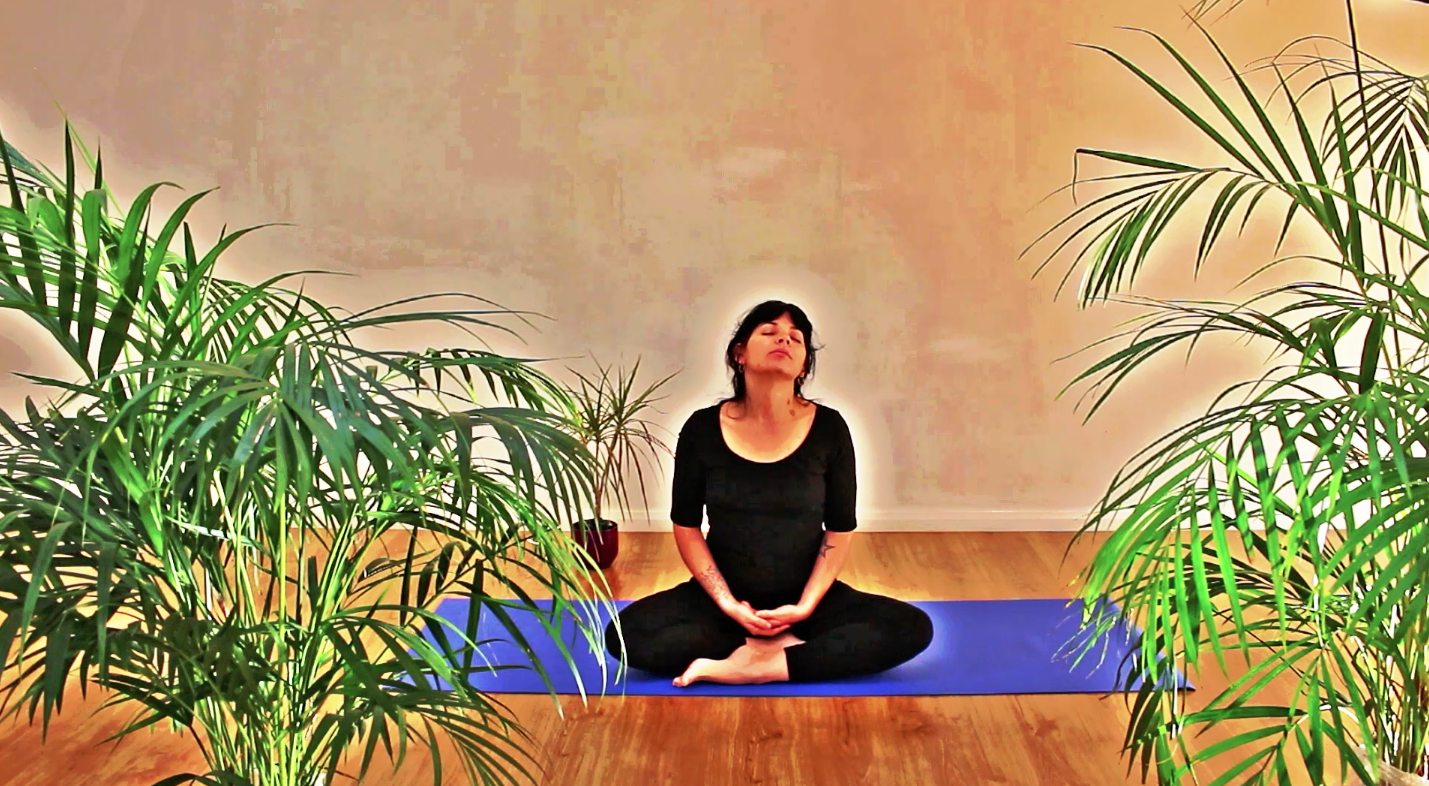 Research project
I am looking to challenge the role of the 'name' within power structures, exploring whether this can help to break down hierarchal relationships within education.
I would like to undertake this by creating games; during these games words or names will be chosen at random from a container. For example: we maybe in a park and we choose, (at random),'church', how would we behave given our relationship to this word and what connotations does this has when its displaced from its regular social or architectural context.
Alongside this I will be researching dialectical words specific to the places we visit, this research will help uncover our personal relationship with words- how they make us feel safe or alienated. Helping us understand some challenges in use of language in relation to pyramid structures within corporate institutions, more specifically educational institutions.
The documentation of the research will be through video and sound clips, in note form, of the games played, and recorded and written research undertaken informally in relation to dialectics. Due to the nature of TANTEO I am going to leave this open to change.
Bio
Born in Norwich, live and work in London.
As an artist I see our role as researchers, using experimental mediums. I am specifically interested in linguistics and visual communication. How we communicate cross-culturally, socially, our relationship to traditional language forms and communicational alternatives: i.e. emoji and other contemporary visual communication methods. I am fascinated in our psychological relationship to all aspects of communication, Inc. use of fonts, images, dialectic words, names etc.
Currently I am researching, and playing with, the politics of naming and the Human instinct to communicate via traditional language methods to non-human entities.
Links
http://www.jessicabryant.co.uk
http://dropr.com/jessicabryantportfolio
Research project
Radio Tanteo, a traveling radio station producing an array of programs intending to show how an alternative history can be remembered and recorded through a dissident group. Through hearing voices that have ordinarily been written out of the narrative of the past and playing with the roles of the writer and the created, appearance and fiction, there is hope we can collect stories of rebellion as we travel. As we question the means of coercion, the ideology that supports these means, accusations of 'terror' and the construction of this 'natural' world we live in; a space is created to explore Britain's violent history amidst pleas of independence and our own educational autonomy.
Bio
TV PARTY N.Y.
Los Saicos – Ana
Shangri-Las – Leader of the Pack
Captain Beefheart and His Magic Band – I'm Glad
Television – Marquee Moon
Belle and Sebastian – Lazy Line Painter Jane
HINDS – Bamboo
Research project
Participatory art practices often choose public space as location, mainly for reasons of accessibility, transparency and inclusiveness. Participatory hence is often seen as not only invited by artists/curators/etc. to take part in, but allowing for self invitation as/of audience/the public/the participants during the process. Participatory art practices therefore imply a step out of hierarchical structures, claiming or aiming for universality, solidarity and collectivity in collaboration.
But, we cannot simply overlook the yet existing power obstacles of participatory art practice, we need not only focus on the position of artists/curators and the audience/the public/the participants, but also intensify our reflections on the subject or the agent itself as one of being the agent of its own coming to be.
At the same time we have to challenge the inadequate dichotomy of public and private space, a notion which derives from an opposition of the individual – individual not as a subject with agency but a mass of the disempowered, or the deceivingly empowered – and the state, as to contest the purported public/private space dichotomy and claim both a collective space and a 'universalization of authorship' (Dave Beech). https://collectivewritingintervention.wordpress.com/
Bio
Katharina Stadler is a conceptual artist, curator as well as founder of 'Concept and Theory – Tbilisi'. She is engaged in different collaborations often focusing on socially engaged practices and discourses of ideology and politics connected especially to notions of new forms of colonialism and imperialism as well as the question of the limits of consciousness through social mechanisms and other determinants. Since she trusts in the strength of raising questions rather than giving answers, she tends to create situations of rupture as to trigger an interaction with and not a mere consumption of her work.
Links
http://katharinastadler.com
http://conceptandtheory-tbilisi.com
Research project
My research is focused on new ways to create connections with others, without the use of speech. This will require exploiting other kinds of language: the language of Performance Art, the language of Photography, the language of looking in the eyes, etc.
I will investigate how can I bring elements of the Brazilian culture into the project, aiming to influence others and allowing myself to be influenced by the process of being in a different place. Beyond that, this is a reflection about the silence and I hope to propose new methods of interaction, learning and sharing, using the artistic expression to develop new artworks around these themes.
Bio

I am 19 years old and I am studying Theory, Criticism and Art History at University of Brasilia, Brazil. As an artist, I work with Performance Art, Photography, Video-Art and Experimental Movies, while not limiting myself to any artistic language. I am also part of an Art Collective called Algodão Choque.
My research has a strong relationship with collectives identities, sexuality and gender identities, integrating this with a Brazilian Drag Queen movement. Beside that, I was part of exhibitions and festivals in Spain, France, Italy, Germain and Brazil (Brasília, São Paulo, Rio de Janeiro, Goiânia e Pará).
Links
https://www.facebook.com/rosaluzart?__mref=message
Research project
MAPPING TANTEO
What is it to document a research project into the nature of the 'art school'?
How can you document pedagogy?
What affect does travelling around through different location have on the project and on the documentation of it?
I want to explore these questions by treating the documentation of Tanteo as a non-linear, constantly evolving project.
I want to use my role (something I want to experiment with and challenge) as documenter to map out the project- creating links between the individual research projects and between the different locations and the experiences we have in them. I want to work with the other participants to explore ways to document their projects. To experiment with different ways of documentation and to push at the boundaries of what constitutes documentation
In order to document our relationship with the places we visit, as part of my research project I would like to open up different ways to 'get to know;' a place. To arrange tours around the places we visit from artists/ activists/ members the community : to acknowledge our positions as 'outsiders' (tourists) and experiment with how walking around a place and learning routes can be a form of documentation.
Bio
I wrote an artist's statement but I lost it in the gap between the train and the platform.
So this is somewhere in-between a memory of it , and what I would like it to be...
My work / this current train of thought, began the moment I hid behind the back of an art fair. Every one else left with a nice painting to hang in their bathroom but I came away with a picture of a rubbish bin and a bruise on my left knee.
To create a relationship between analogue and digital ways of recording that plays with the boundaries between documentation and storytelling.
Stories that exist in the in-between: in the cracks in the pavement, in discarded moments and forgotten histories.
I hope to create new narratives and maps; tools to navigate and challenge the parameters of the institutions that we inhabit.
Research project
Throughout TANTEO I would like to make an investigation surrounding the economy and ecosystem of ideas and knowledge. I believe there are many parallels between systems that bring us the exchange of ideas and systems that bring us the exchange of financial remuneration. Many fractions of the art world see a vast social chasm between the retail world and the cultural world, however I intend to investigate the imaginations that these two worlds often share.
I propose a workshop to take place in the Crooked Book Shop in Bournemouth during the proposed route's stop there. The Crooked Book Shop is an independent store selling used books, coffee and rare tweed garments.
The workshop would involve a participatory 'think-tank'. This model is the source of many of our economic or political ideas generating, for good or bad. The TANTEO think tank would be mediated and would aim to both subvert capalistic tendencies and political science for a cultural force for good, substituting money for ideas that could inform our future praxis.
Bio
Sam Perry is an independent curator and writer working on multidisciplinary projects with an international community of emerging contemporary artists and collectives. In recent years he has drawn particular thematic influence from literary tendencies and has developed a sense of the explorative, aiming to work in different and invoking contexts. Sam's recent projects have incorporated creative writing and talk-based events, the latter utilising his project's surplus curatorial research and thematic 'detritus', often with performative results. Recent projects include exhibitions at NURTUREart, Brooklyn NY, Flux Factory, Queens NY and g39, Cardiff, UK. Sam is currently undertaking the research CuratorLab at Konstfack, Stockholm, Sweden.
Supported by